Contrary to screen printing, digital printing has only been on the market for five years.
In recent years, the industrial sector has had to adapt to a reduction in their production batch sizes. The transition to digital printing has become the obvious choice when it comes to certain applications.
TIP offers the possibility to choose from among a range of colours by implementing a digital colour chart which will remain constant for all your products. If you want to get as close as possible to your Pantone colour style guide, we can also perform colour research based on your file.
It is possible to use a hybrid of digital and screen printing on a single product, depending on certain rules that need to be established.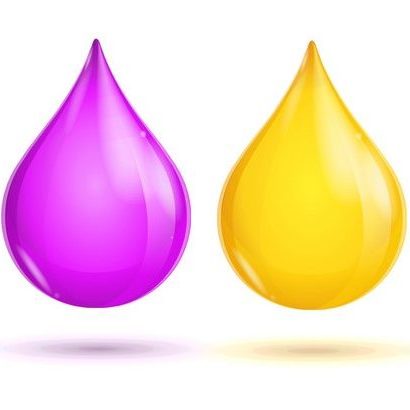 TRANSTIP® industrial hybrid
The industrial hybrid transfer printing technique developed by the TIP R&D department is innovative and unique in its design and in its final product.
We have developed a technique that enables us to adhere the prints to your surfaces and that is just as resistant to abrasions as industrial transfer screen printing, but also results in a photo or image quality that is above and beyond what is possible with conventional printing.
This industrial hybrid transfer printing process is specifically designed to be used to decorate objects such as holiday gifts, brand promotional gifts and goodies as well as furnishings for dressing rooms, bedding, bedside tables, coffee tables, etc.
Front panels (excluding membrane keyboards)
We offer front panels (or human-machine interfaces) for any type of application.
While the longevity of a product is indeed improved due to the printing being done on the back of the material, digital printing is still a solution aimed at indoor products with a limited lifespan of five to seven years.
The advantage of digital printing is that we can use the CMYK colour model to render a photo or use a large number of colours on the same visual without the cost of the product changing based on the number of colours used.
The opacity of the front panel is important with regards to the surface that is to be decorated. Industrial digital printing, such as the work TIP does, offers an opacity equivalent to that of screen printing. For this type of front panel application, we can use a hybridisation of the two printing techniques on the same product.
Some applications are best achieved through screen printing, such as applications with de-opacifying coatings, secret inks and smoked inks.
For many industrial cases, the best tool to create a technical film is screen printing.
However, when it comes to small production runs using a large number of colours or to batches of decorative products to be used indoors, digital printing is truly a solid alternative.
Keep in mind that the Pantone colour chart and its resistance to external elements are still far from what we are used to with screen printing.
The lifespan of a digitally printed technical adhesive film intended for outdoor use is two to three years without a protective coating and three to four years with one.
When used indoors, the lifespan is prolonged a bit due to there being little or no external influences. You can expect four to six year in this case.
The bubble can be produced through digital printing for indoor or outdoor use.
The resin applied to your digital print will protect the colours in your logo from external influences.
Regardless of whether it is created using digital or screen printing, the bubble must be created in accordance with specific technical criteria which are intrinsically linked to producing a good, finished product.
For example, the angles and shapes of your logo must be rounded to prevent the resin from spilling over the adhesive film.
We can find this type of product on window and door openings, commercial kitchens, household appliances, etc.